Master the Book of Mormon Challenge
…with the help of the Deseret Bookshelf Study Plan feature!
During the women's session of General Conference, President Russell M. Nelson challenged us to read the Book of Mormon before the end of the year. Whoa, am I right!? That is a pretty intense challenge that may seem a bit daunting. Fortunately, we have an amazing tool that can help you master it!
Ever used Deseret Bookshelf? If so, awesome job! If not, now is the time. We recently introduced a Study Plan feature to DB Bookshelf, and we think it is perfect to keep you on track during your Book of Mormon fast-paced study. With the Study Plan feature, you can monitor how much and how often you are reading and studying your scriptures.
If you don't have the Deseret Bookshelf app, you can download it for free in your Apple or Google Play Store and sign in using your DeseretBook.com login.
Here's how to use the feature:
1. Go to "My Account", then press "Study Plans".
2. Press "Create Plan" in the upper right-hand corner.
3. Select a book for your study plan, such as The Standard Works. *Note: If the book hasn't been downloaded, you will receive a notice to download it.
4. Next, you either choose just a chapter to study or you can select the entire book for your Study Plan.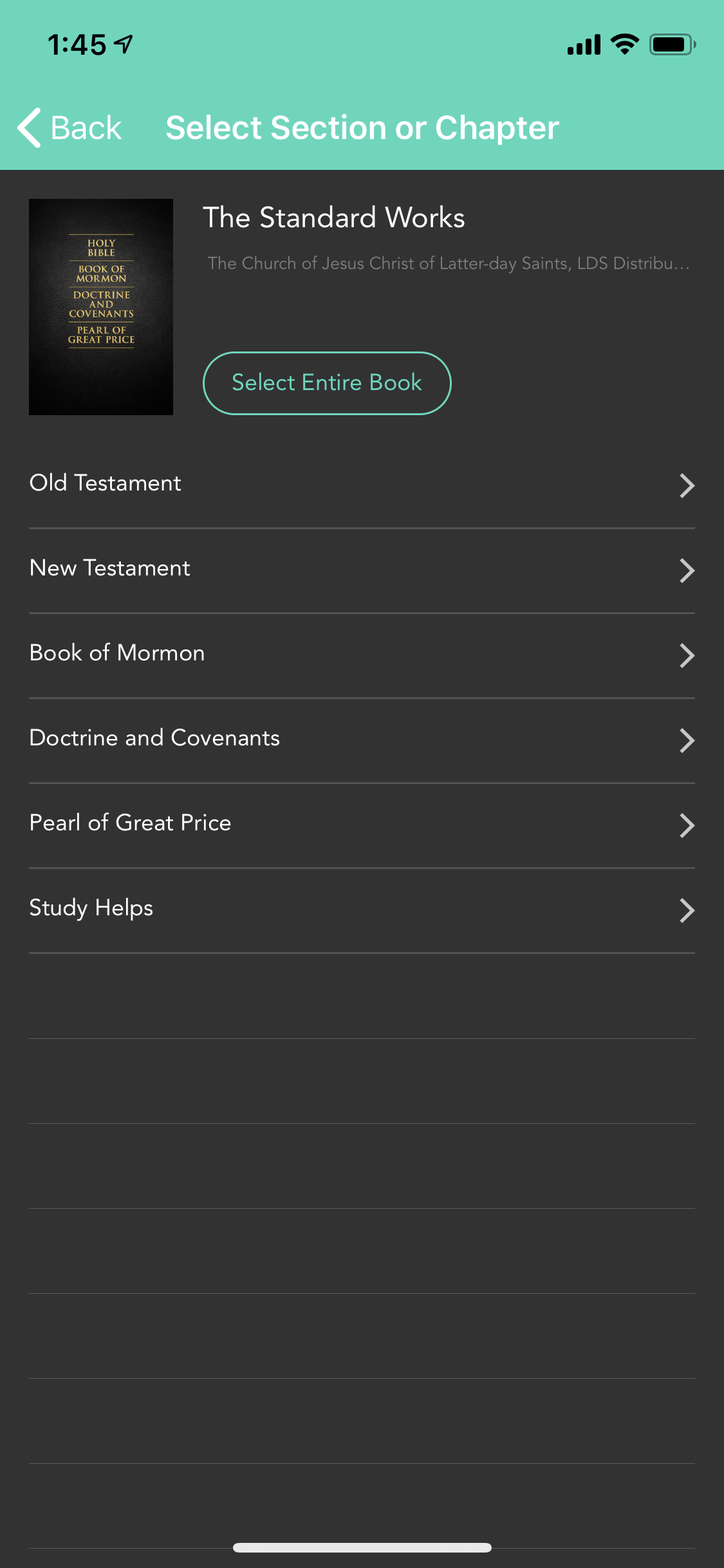 5. Enter a name for your Study Plan.
6. Select a Plan Type.
Timed Plans let you select what days and how much time on each day you would like to study.

Milestone Plans let you specify a date range in which you wish to complete the entire book.
7. Then, select the days you want to be reading/studying.
8. If you are on the Timed plan, you will also choose the duration of your daily study.
9. Choose a start and end date to start and complete your Study Plan.
10. Enable notifications to give you a reminder of your Study Plan.
We wish you good luck on your goal and hope the Study Plan feature helps you to meet the Prophet's challenge!
P.S. Tell your friends!
__________________________________________________________________________________________________
Did you know you can read and listen to thousands of books with our new subscription service? Try Bookshelf PLUS today! Sign up for your free 30-day trial at BookshelfPlus.com!
Already a PLUS member? Get the latest scoop on PLUS releases and tips & tricks by joining our Facebook Group: Deseret Bookshelf PLUS Insiders!